The business case for PHEV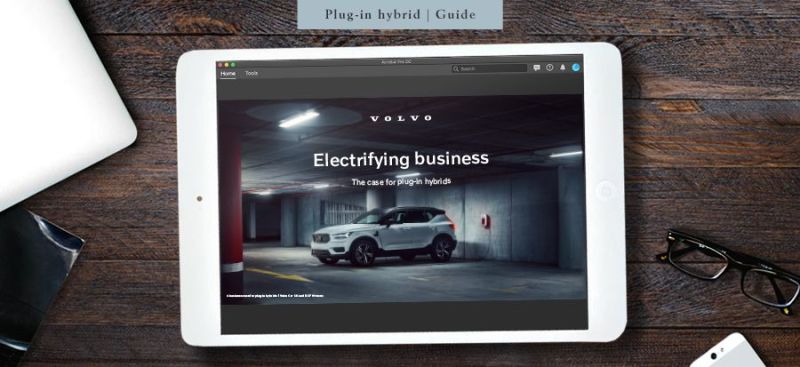 An in-depth business case for plug-in hybrids
If you're considering electrifying your fleet, there's never been a better time to select a Volvo plug-in hybrid. Read our guide for a detailed look at how your business could benefit.
According to a major European leasing company, 63% of UK businesses either have plug-in hybrids already or are planning to introduce them within three years, the largest year-on-year increase for any type of electrified powertrain seen.1
In response to this, we've teamed up with fleet tax specialists BCF Wessex to take an in-depth look at plug-in hybrids. Together, we've done the research for you and collated it into a comprehensive business guide.
Our whole range – electrified
With plug-in hybrid variants available across our entire range, you can enjoy the benefits of electrification, no matter your chosen model.
Inside our guide, we look in detail at our ever-expanding range as well as the reasons more and more fleets and drivers are choosing Volvo plug-in hybrids.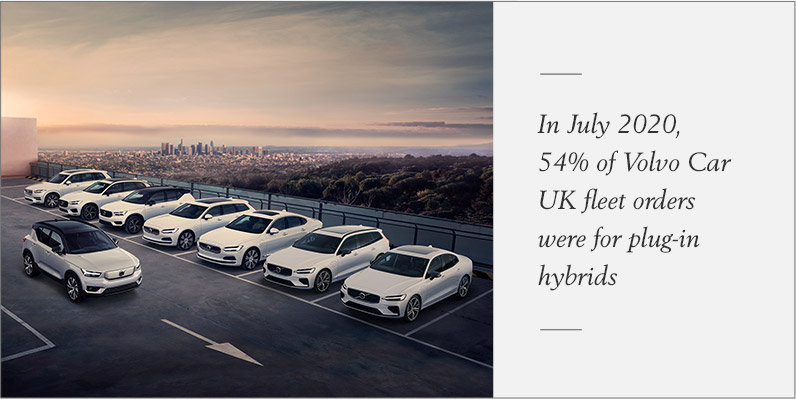 Total Cost of Ownership calculations: see what you could save
Plug-in hybrids provide long-term fuel efficiencies and qualify for a series of tax breaks, which become apparent when you calculate Total Cost of Ownership (TCO). See our full breakdown of TCO, including detailed calculations.
Explore the limited-time grants and tax breaks currently available
For now, the government is continuing to encourage fleets to transition to electric vehicles by offering a combination of tax breaks and grants – including lower Vehicle Excise Duty and National Insurance Contributions.
But these incentives won't last forever. In fact, some of them are already on the way out, with the window for your business to make the most of certain opportunities closing in April 2021.
Look further into driver tax benefits
We'll show you why plug-in hybrids are a strong choice for your drivers as well as your business. Discover a whole range of employee benefits, from impressive fuel economy and government home charging incentives to much lower Benefit-in-Kind tax rates than petrol and diesel cars and being able to make short journeys using only electricity.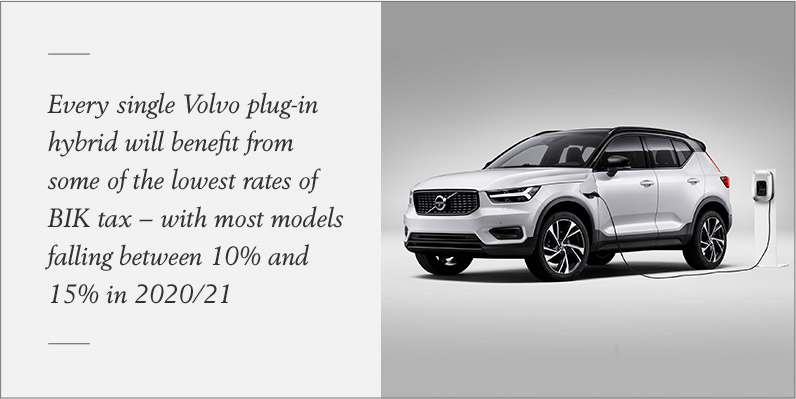 Explore government charging grants
And finally – right now, it's easier than ever to get your electrified fleet moving. So we've looked at how the government is supporting charging at work and at home with grants and tax relief. Plus, read our point-by-point list of the steps you need to take to install chargers in your workplace.
All of this and more is waiting in our guide, available to download today.
1 Source: Fleet News — article dated 9 July 2020.
Published 18 February 2021